Representative of company EMERSON Automation Solutions (08.06.2015) _________________________________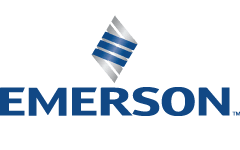 ProREXoil OÜ is since 06.08.2015 the official representative products of company EMERSON Automation Solutions in Estonia.
Since 1996, we are representatives of one department of EMERSON - Rosemount Tank Gauging (also known as SAAB / Rosemount Tank Radar) - the Radar Level Gauging Systems to measure the surface level of product in large storage tanks. In Estonia, most of the major oil terminals are equipped by our radars.
Now we are pleased to offer our customers a full range of equipment EMERSON Automation Solutions from various well-known brands such as Rosemount, Micro Motion, Fisher, Daniel, Bettis, Enardo, Tartarini, Damcos and many others.
Further information of the proposed brands and products: Emerson Automation Solutions